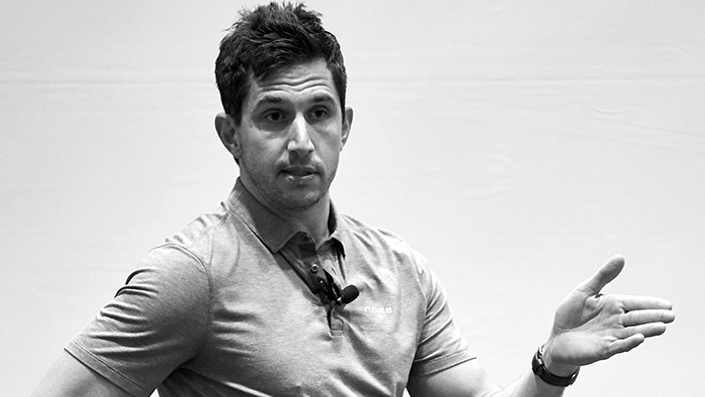 Mike Wasilisin - 2017 Symposium
Low Back Pain Specialist & Sports Injury Master
Mike Wasilisin
2017 Power Athlete Symposium Recap

This course includes Mike's presentation at the 2017 Power Athlete Symposium.

What's Included
HD Video presentation
Downloadable audio file of the presentation

Dr. Mike Wasilisin is the president and co-founder of the hotter-than-charcoal start up company, MoveU [@moveu_official]. Mike briefly covers his humble beginnings in his talk; along the way he lost his faith in traditional medical care and pain treatment. It spun him into an upward spiral to create the now booming online education company.

MoveU is a methodology created by Mike and his former teacher's assistant, now partner, Andrew Dettelbach [@moveushirtlessdude]. There came a point where the two realized the formal approach to pain remediation was broken, and together they found a solution. Today, thousands of athletes, coaches, and average janes and joes around the world have adopted the MoveU methodology. They are presented with the step-by-step workflow to permanently rid themselves of pain.
In his talk, Mike dives deep into how you can arm clients with the most overlooked and often ignored ingredient to beating pain - a mindset committed to a pain free life.
Do you dig the Symposium stuff? See the whole collection below!
Course Content
Mike Wasilissin's 2017 Symposium Talk
Available in days
days after you enroll