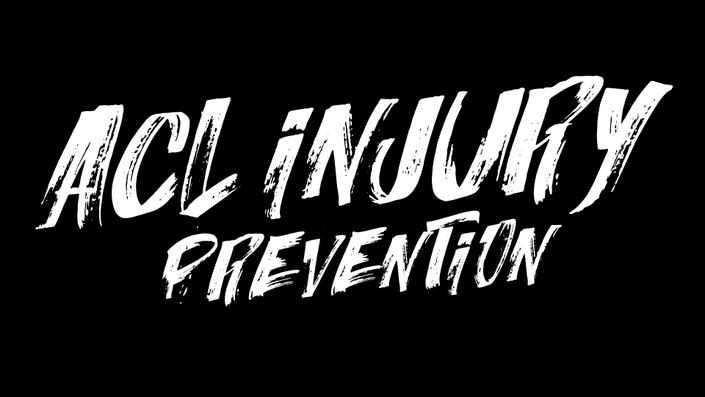 ACL Injury Prevention
Learn ACL injury mechanisms, athlete assessments, and programming to reduce ACL injury risk.
ACL INJURY PREVENTION
Master the Art of Injury Prevention
70 % of all ACL injuries are non-contact. The statement, "this is just part of the game" is outdated. The risk of injury can be reduced.
We've dove into ACL injury risk reduction research.
We've laid scalable assessments and training solutions.
We've created a common language for everyone who should be protecting their athletes.
The result is a 5 online course sections, 13 lessons, and over 2 hours of video lecture and coaching.
Walk away with:
Playbook for reducing ACL injury risk in your clientele
A turnkey, tried and true strength accessory programming
A set of proven assessments to identify and monitor modifiable risk factors
Injury risk reduction strategies specific to individual athletes
A trained coach's eye, and a system to teach movement
This is an online course for sports coaches, strength coaches, sports medicine professionals, parents, and anyone that has a stake in an athlete's performance and long-term athletic career. Athletes get yanked in every direction with well-intentioned stakeholders, all in an effort to increase an athlete's potential. Many times these paths contradict one another. Or they might over specialize leading to imbalances, or event ignore deficiencies to bias stakeholder expertise.
The Power Athlete Crew puts athletes first in this course and guides stakeholders through modifiable causes of ACL injuries that can be reduced through identification and targeted strength training.
It is paramount that we create a common language around the ACL injury to communicate with athletes and navigate discussions with other stakeholders around injury prevention and athlete training preparation. And that is what this course does.
The curriculum gives you accessory work programming you can bolt-on to any strength program to improve alignment, coordination, hypertrophy, and structural integrity, all targeting ACL injury risk reduction and increasing performance.
Expand your understanding of movement, strength training programming, and how to communicate so you can effectively advocate for injury prevention to be a part of all other stakeholders daily program.
We need your help to change the stigma on injury prevention training.
Help us protect athletes for the duration of their athletic career.
Your Instructor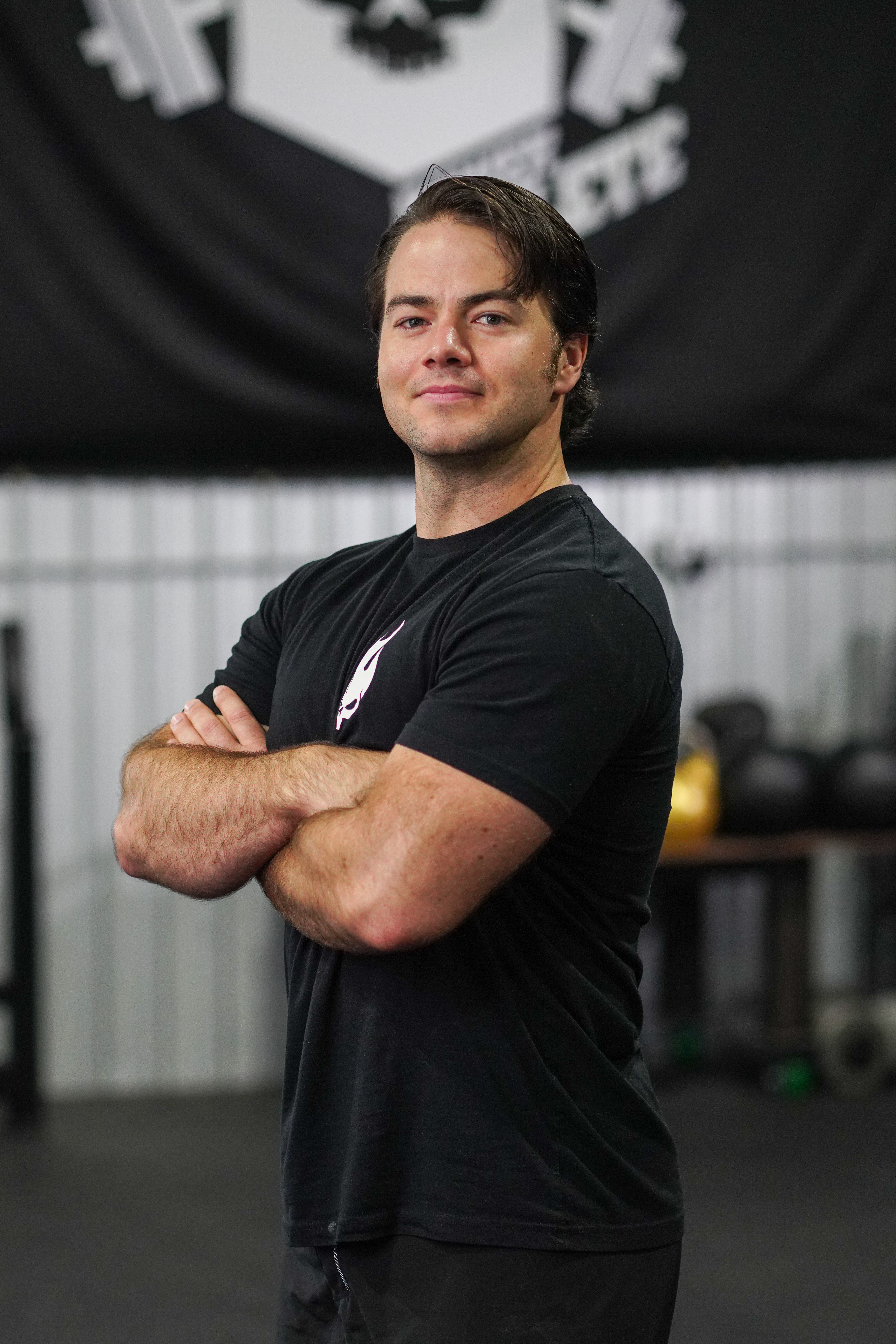 MS, CSCS, SCCC, CHES
Coach McQuilkin is the Co-Host of Power Athlete Radio, Director of Training and Education for Power Athlete. Tex is a Certified Health Education Specialist and Certified Strength and Conditioning Coach with over 15 years in the fitness industry applying and educating movement all over the world. Tex coached collegiately with Georgetown University, Marymount University (DIII) Men's lacrosse, as well as interned with the University of Texas at Austin's football program. He has also coached and implemented programs for tactical athletes including Naval Special Warfare and US Army XVIII Airborne Corps. Apprenticed under John Welbourn and Raphael Ruiz studying proper implementation of science based, performance driven training systems. Collegiate lacrosse defensive midfielder, 4-year letter winner and 3-year team captain at Marymount University (VA) - DIII "All-Star".
COURSE CURRICULUM

Section 1 - Injury Risk Reduction
1.1: Injury Risk Reduction
1.2: Athlete Preparation VS Injury Prevention

Section 2 - ACL Injury Mechanisms
2.1: ACL Injury Mechanisms
2.2: Athlete Assessment
Section 3 - Neuromuscular Education
3.1: Coaching Intervention
3.2: Attacking Injury Mechanisms
3.3: Applying Neuromuscular Education
Section 4 - Dynamic Movement
4.1: Enhancing Athleticism Through Dynamic Movement
4.2: Dynamic Movement Prep Anatomy
4.3: Dynamic Movement Integration
Section 5 - Programming Athlete Protection
5.1: Train Mitigating Factors
5.2: Accessory Work Programming
5.3: ACL Injury Risk Reduction
NOT CONVINCED?
Take a peak behind the curtain. Enroll in the FREE sample course by clicking below to get a taste for what our ACL Injury Prevention course has to offer.
Frequently Asked Questions
When does the course start and finish?
The course starts now and never ends! It is a completely self-paced online course - you decide when you start and when you finish.
How long do I have access to the course?
How does lifetime access sound? After enrolling, you have unlimited access to this course for as long as you like - across any and all devices you own.
Is the course mobile and tablet friendly?
Yep. All Power Athlete Academy courses are fully responsive, and can be accessed on any of the devices that you own.
What am I getting into here; is this course for coaches only?
Nope. This course is for anyone who wants to protect athletes from injury and communicate with other stakeholders. Learn what matters in reducing ACL injury risk and when to apply it so parents, coaches, and sports medicine pros can operate on the same page.
Does the ACL Injury Prevention course only apply to sport athletes?
No, this course provides athlete assessment tools and programming guidelines that can be applied to general population classes or youth athletes not ready for the barbell.
How will this help my coaching business?
Communication. Arm yourself with the knowledge to present your business to sport coaches and parents as a program dedicated to protecting athletes from injuries and show them the tools you'll put in place to assess, correct, and reduce injury risk for their athlete(s).